the journey of our haskap berries
Have you ever wondered about the journey that our haskap berry products take before they reach your doorstep? From the initial stages of pollination to the final packaging, our berries undergo a meticulous process that prioritizes the preservation of nutritional benefits and flavour.
the berries
Our selection of haskap varietals, curation of blends and premium processing technologies make nutritious and delicious Haskalife products.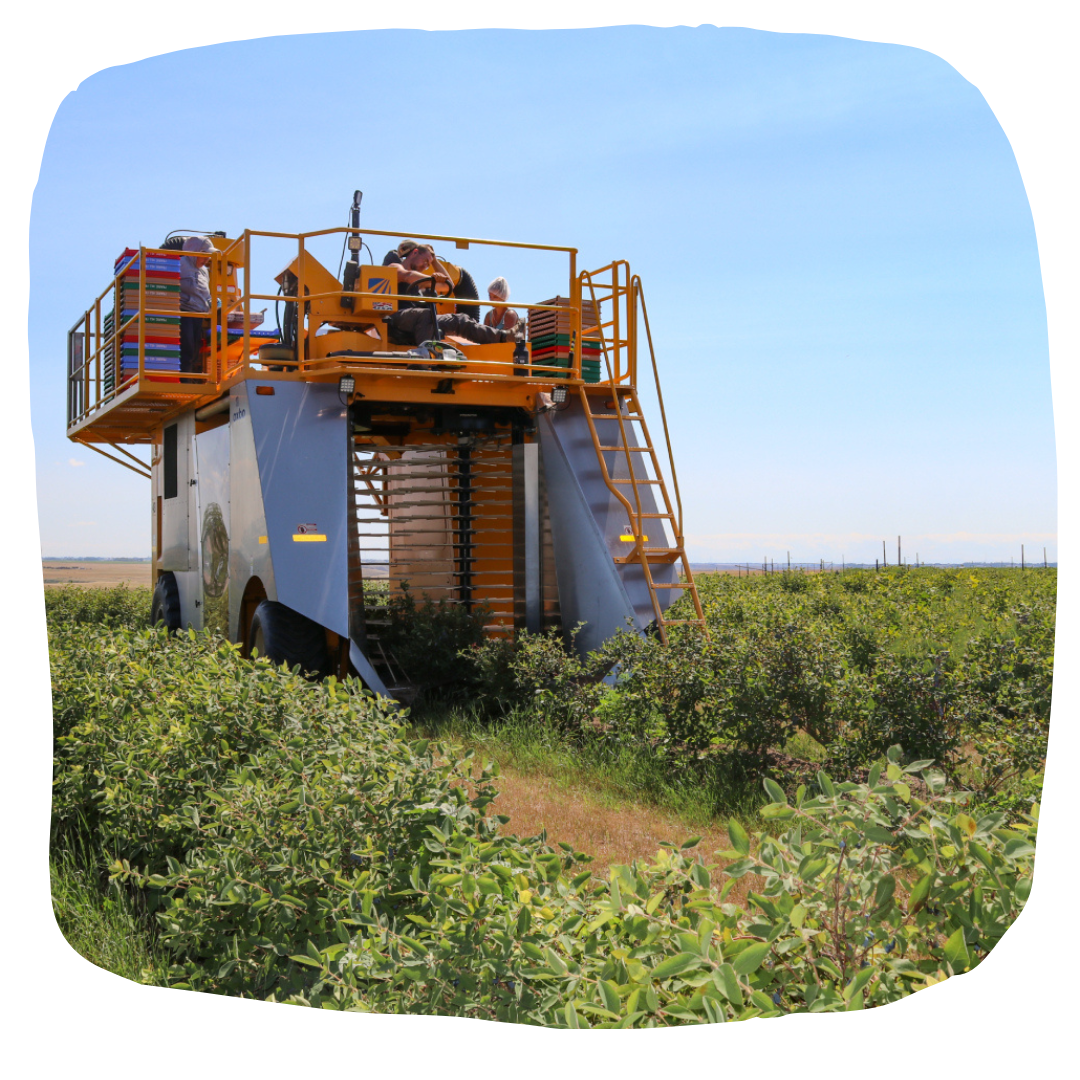 1
The bushes flower in April, and the local beekeepers provide the necessary pollination.
2
The haskap berries grow between May and June and are carefully tended by our local farmers.
3
Harvest takes place late June through July.
4
The berries are sorted, graded and our preferred varietals are blended to curate our anthocyanin and flavour profile.
the process
To maximize the health benefits and taste of our products, we employ a
a comprehensive process that leaves no detail unaddressed.
1
We freeze-dry the berries to lock in their freshness and retain the highest possible level of nutritional benefits. The freeze-drying process results in high-quality haskap berries with the same colour, shape, flavour, and nutrients as the fresh product.
2
Once the berries are freeze-dried, we grind them into a powder without adding any preservatives, fillers, or artificial colours—ensuring our products are pure and natural.
3
For our juice shots, we press berries through natural mechanical processing without chemicals or solvents for natural, pure products.
4
We then utilize high-pressure processing (HPP)—or cold pasteurization - to retain the nutritional benefits and delicious flavour profile of our products; without the need for additives or preservatives.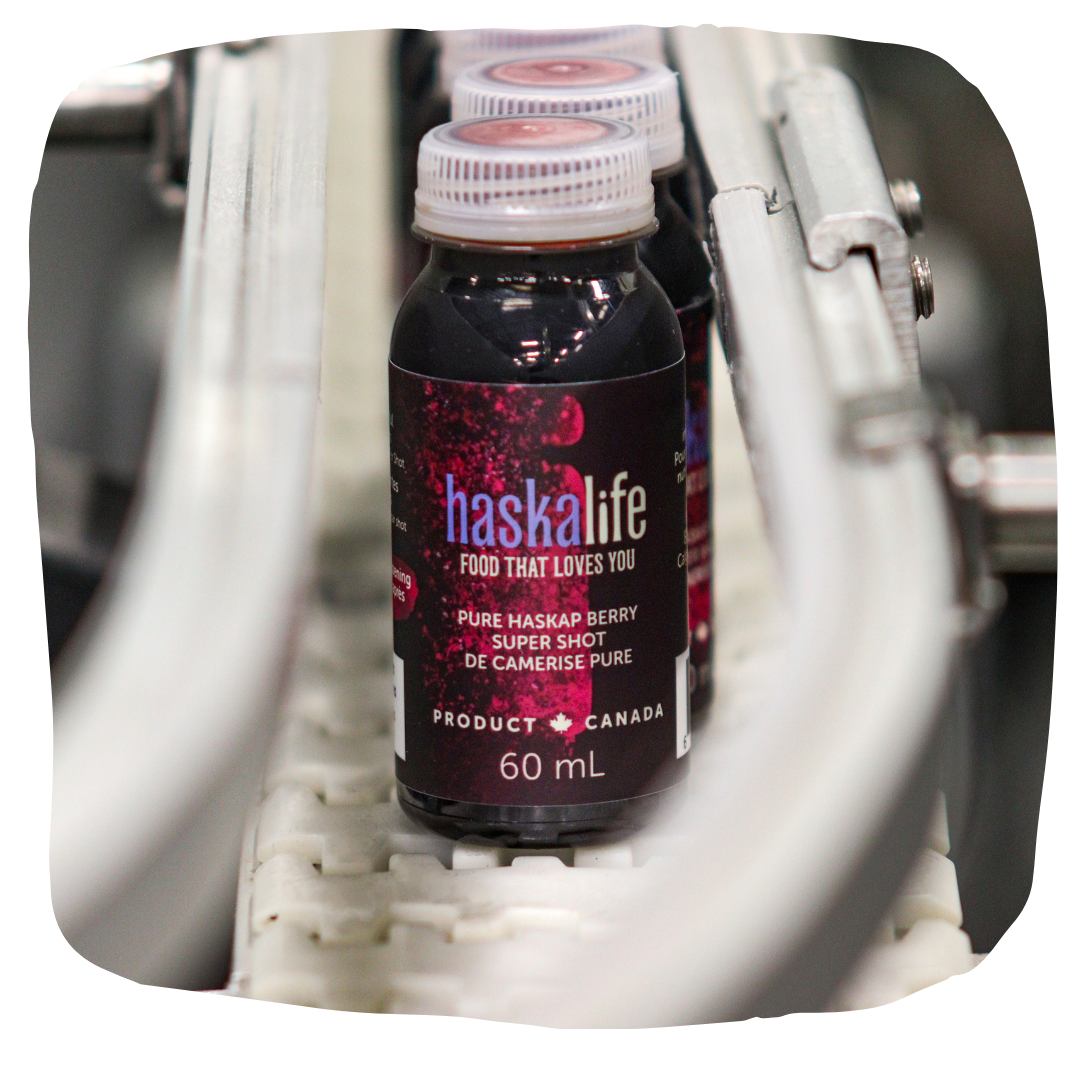 making it convenient
After processing, Haskalife products are packaged into convenient sizes—whether you're looking for a quick energy boost or a tasty way to add powerful anthocyanins to your day, we've got you covered anytime, anywhere.
MORE BENEFITS →
benefits of our superberry
Haskap berries are a superfood powerhouse! These tasty little berries are rich in anthocyanins and other good-for-you compounds.
taste the difference
We take great pride in our best-in-class processing methodology which ensures that our haskap berry products are packed with the maximum amount of nutrients and bursting with flavour.
Taste the difference for yourself.